Seven NYC Hospitals Make Strides in Tobacco-Free...
New York City's 62 hospitals open their doors to millions of patients, visitors, and staff every year, many of whom are current smokers trying to quit. NYC Department of Health and Mental Hygiene's (NYC DOHMH) Tobacco-Free Hospitals Campaign is supported by the NYC Community Transformation Grant and works with hospitals to help them update their employee and patient tobacco policies and...
Training Helps Providers Screen More Patients for...
Excessive and underage drinking is responsible for many health and social problems. The NYC Department of Health and Mental Hygiene (NYC DOHMH), with funding from the NYC Community Transformation Grant, is addressing this challenge by working with health care providers to screen for substance misuse using the Screening Brief Intervention and Referral to Treatment (SBIRT) protocol.  Beyond...
Data Help Bronx Doctor Keep Practice...
Dr. Maselli (above right) knows electronic health data can play an important role in improving health care delivery and access. His Bronx, New York practice, which includes his partner and six other practitioners, has been using an electronic health records system (EHR) to track patient records for over a decade. His practice also uses a patient portal that enables over 10,000 patients to...
Health Department Warns Patrons of A West Village...
If you, or somebody you know, ate DESSERT at Alta restaurant (64 West 10th Street in Manhattan) between March 23rd and April 2nd, the Health Department is recommending that you get vaccinated for hepatitis A, due to the possibility of exposure.  The vaccine will act as a preventative measure. There are currently  no known cases of hepatitis A from eating at Alta. Read the press release:...
Health Department Launches Ad Campaign Encouraging...
Nearly 90 percent of Americans consume too much sodium, much of which comes from packaged foods The Health Department has launched a new ad campaign encouraging consumers to compare nutrition labels and choose products with less sodium. The ads, running in subway cars, highlight the large range of sodium in packaged foods and encourage consumers to "Compare Labels. Choose Less Sodium." The ads...
NYC GOV: New Data Released Highlighting... →
nycgov: Today, Mayor Bloomberg released new data showing the strong correlation between sugary drink consumption and obesity. The data from the New York City Community Health Survey showed that 9 of the top 10 neighborhoods with the highest obesity rates were also the highest in sugar drink…
Health Department Kicks Off 8th Nicotine Patch and...
The Health Department began its nicotine patch and gum program to help New Yorkers quit smoking this week. The program, in partnership with the New York State Smokers' Quitline, will run through Thursday March 21st. Now in its eighth year, the hard-hitting-media-driven nicotine patch and gum program has helped more than 350,000 New Yorkers in their efforts to quit smoking. In conjunction...
"Keeping the Love Promise" Testing Day Event to Be...
The Brooklyn Knows Partners "Keeping the Love Promise" HIV Testing Day event has been canceled due to the winter storm expected to arrive in New York City Friday evening. We express our apologies for any inconvience this may have caused and please stay tuned for informaiton regarding rescheduling of the event.
5 tags
5 tags
NYC GOV: Share Your New Year Resolution to Enter... →
nycgov: Whether your 2013 resolution is to eat healthier, support local small businesses, take the ferry to work, or run more in Central Park, share it with the hashtag #NYCResolves. The City of New York is hosting the #NYCResolves Twitter contest starting Wednesday, January 2, 2013 to …
6 tags
6 tags
6 tags
10 tags
8 tags
7 tags
7 tags
5 tags
My Good Dog NYC: NYC Health Dog Licensing in City... →
mygooddognyc: Beginning today NYC Health and NYC Parks will be in City Parks helping pet owners obtain or renew their dog license. Dog license applications will be available in the mornings and the evenings during normal dog walking hours. Owner's who's dogs are not yet licensed will be given an application…
11 tags
10 tags
5 tags
2 tags
4 tags
7 tags
7 tags
6 tags
4 tags
4 tags
5 tags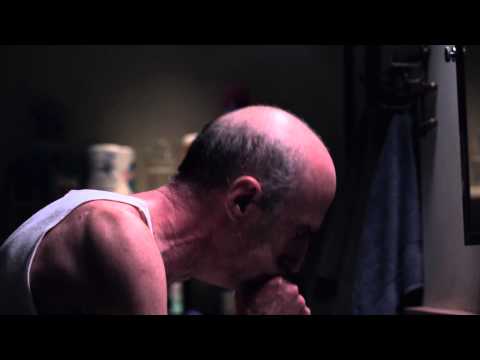 4 tags
NYC GOV: Mayor Bloomberg announced today a plan to... →
nycgov: Mayor Bloomberg announced today a plan to ban the sale of large sugary drinks at restaurants, movie theaters, and food carts in an effort to tackle obesity rates in New York City. The Mayor's Task Force on Obesity states that "Americans consume 200-300 more calories daily than 30…
2 tags
Obesity: Complex but Conquerable - @theIOM... →
The US faces an alarming obesity problem. We are quick to blame individuals for eating too much or exercising too little, but in truth the causes are more complex and involve many factors.
3 tags
2 tags
3 tags
Opioid Analgesics in New York City: Prescriber... →
In 2008 and 2009, non-medical use of prescription opioids in the past 12 months – without a prescription or use with a prescription but in a manner other than prescribed – was reported by 4% (263,000) of New Yorkers aged 12 years and older. The highest rate of prescription opioid misuse was among 18- to 25-year-olds (9% or 85,000 young adults).
3 tags
Start Smart: Vaccinate →
Vaccines help protect your child from many dangerous diseases, including measles, mumps, whooping cough (pertussis) and chickenpox. Children who are not vaccinated can get very sick or even die from these diseases.
3 tags
Prescription Painkillers - the Dangers of Misuse →
People often misuse prescription painkillers. Misusing prescription painkillers includes taking painkillers without a prescription, taking painkillers that are prescribed to someone else, or using painkillers in ways that they were not prescribed. More than 1.5 million prescriptions for painkillers such as Oxycontin and Vicodin are filled in New York City each year, or one prescription for every...